Financial Management
One of Life's Toughest Challenges...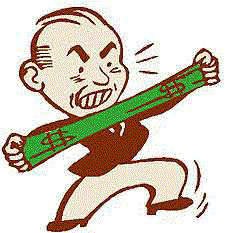 Is you budget stretched to the breaking point? Are you "robbing Peter to pay Paul?" Need help and direction? We can show you how to gain control again.
Learn the basis of short-term and long-term financial planning.
Learn the impact your upbringing has on financial responsibility.
Learn the importance of working to learn - rather then working for money.
Learn the basics of stock investing.