Do You Need To Talk to SLS?
An organization's "people challenges" can often impact peak performance and profitability. People challenges manifest themselves in hiring, retention, succession planning, absenteeism, lateness, work ethic in addition to the challenge of working in and managing a multicultural organization.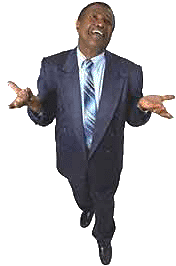 Is your organization experiencing high turnover, absenteeism and tardiness?
Are you having trouble retaining top performers?
Do you know what specific skills bottom performers need to improve upon in order to become top performers?
Are you getting sub par performance from workers?
What behaviors do employees need to eliminate in order to have the greatest positive impact on the culture of your organization? Back stabbing and jockeying for position? Working different agendas due to conflicting values and beliefs?
Are you concerned that certain employees perceive their work environment as hostile and intimidating?
Do employees feel excluded due to difficulties in adapting to the corporate culture?
Are promotions based on mainstream culture only?
If your answers cause you any concerns about the future for yourself or your company...why not give SLS a call? We very likely can help you put your concerns to rest with our learning solutions.